Dry Organic Carpet Cleaning Services in Long Beach
We Do Commercial, Residential, Retail, RV's, Boats/Yachts!
DRY ORGANIC CARPET CLEANING IN LONG BEACH!
Got Dirty Carpets?
You Can Forget About  Having Wet Stinky Carpets & Returning Spots and Stains…
THERE

IS

A

MUCH

 

BETTER

GREENER

(

TOXIC FREE

)

CHOICE

!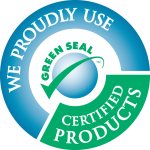 At EcoClean Dry Carpet Cleaning in Long Beach, we know that a fresh clean carpet can immediately improve the appearance of your whole entire home, and when your carpet looks clean, your whole house looks cleaner. But only if it's done right! An untrained technician using inferior and or toxic products that do not remove all the stains completely, can cause irreversible damage to your homes carpets. At EcoClean dry carpet cleaning in Long Beach California, we only use the highest quality green chemistry chemicals, along with the industries best and highest quality low moisture carpet cleaning equipment. At EcoClean carpet cleaning in Long Beach We've Got It Down To An Exact Science! My name is Wayne Basgall I have been cleaning carpets in the Long Beach area for over a decade. I was with 1-800 Dry Carpet previously as a founding franchisee, who helped develope one of the most cutting edge carpet cleaning systems on the planet. After the fanchise disolved in 2013, I founded EcoClean Dry Carpet Cleaning, improving once again on our Signature Dry Organic Carpet Cleaning Services in Long Beach, Huntington Beach and Greater Orange and Los Angeles County Areas.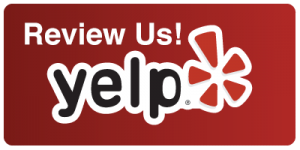 AFTER ALL, SOMEONE HAS TO BE THE BEST!
Here at EcoClean Dry Carpet Cleaning in Long Beach, we're very passionate about our signature dry organic carpet cleaning process, and it's our personal mission to provide each of our valued customers with an exceptional carpet cleaning service for a reasonable, affordable price. You will not received a more thorough, complete, all natural, certified green, deep carpet cleaning and restoration carpet cleaning process from any other carpet cleaning service in the Long Beach area. We Proudly Serve Dry Organic Carpet Cleaning in San Pedro, Huntington Beach, Port of Los Angeles, Terminal Island, Wilmington, Carson, Rancho Dominguez, Seal Beach, Rossmoor, Los Alamitos, Cypress, Hawaiian Gardens and most of the surrounding California areas.
You'll Love Our Carpet Cleaning Services, We Guarantee It!
Check out the Power of Our Dry Organic Carpet Cleaning System!
We believe that dry organic carpet cleaning is the best, safest and healthiest carpet cleaning method available on the planet. Our cleaning system is environmentally friendly and our green certified cleaning products are natural, non-toxic, detergent free and hypo-allergenic. Plus never again will you have to worry about leaving doors open while the wet cleaner drags hundreds of feet of dirty hose, letting all they heat or cool air out of your house for hours. And you probably won't miss their scratches, scrapes and scuffs on your walls caused by the same unnecessary hoses! Our Process Outcleans Traditional Methods Using 98% Less Water!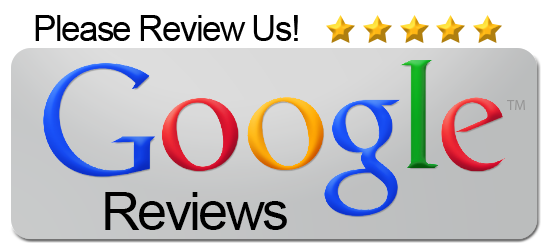 If you're concerned about the use of harmful and dangerous chemicals being used to clean your carpet, then you'll be glad to know that our method and cleaning products are 100% toxin free. In fact, all our chemicals are the highest quality in standard of green chemistry technology, and carry the certification By Green Seal, the industry leader in high quality safe green products, for the safety of your family and pets and are technicians also. You can always trust EcoClean Carpet Cleaning in Long Beach California for all your flooring and upholstery cleaning needs.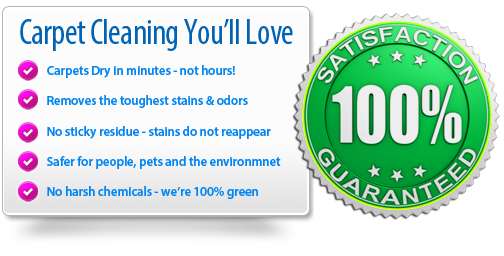 We provide an effective and thorough carpet cleaning that is totally safe and healthy for your family and pets.  It's the New Way to clean carpet!
Dry extraction carpet cleaning is the #1 rated carpet cleaning system by America's leading consumer magazine and is approved and recommended by all major carpet manufacturers.
NO MORE WET SMELLY CARPETS! NO MORE MILLIONS OF GALLONS OF WASTED WATER!

GOT DIRTY CARPETS LONG BEACH?
Call EcoClean Dry Organic Carpet Cleaning Today!
(562) 852-2405
http://www.ecocleandrycarpet.com
REAL REVIEWS
Honest Reviews From Recent Customers
"EcoClean Dry Carpet is the best carpet cleaning service in the area.  If your looking to get your carpet really clean, this is the way to do it! I've used all of the steam cleaning services in and around Huntington Beach and none of them compare to what these guys do. I would recommend this to any and everyone who is looking to clean their carpet."
Michael Clark
---
"Without question the best carpet cleaning service in Huntington Beach. They always go the extra mile and constantly amaze me by saving carpets I thought I would have to replace."
Robert Baker, Realtor
---
"EcoClean worked miracles on our carpet. Unbelievable difference – amazing service! And we love the fact that their processes and cleaning products are environmentally friendly and safe for our family."
Freddy & Linda Longoria
"EcoClean in Long Beach did an Incredible job on my old worn carpets! I had several stains I had been told by 3 previous cleaners in town, would not come out. Wayne and his guy knocked them out completely with a couple of passes with their special dry carpet cleaning machine. My carpets dried within the hour and looked amazing beyond what my wife and I had ever thought possible. Thanks Ecoclean for saving our carpets, we will only recommend your services to our friends and family when it comes to cleaning their carpets. 
Howard & Liza Katz  (Huntington Beach)
"EcoClean in Long Beach is Fantastic! My carpets have never looked this good! We moved into our house and it was 3 years old when we bought it. I have wanted to replace our carpets from day one, but Wayne and his crew in Long Beach totally saved the day. They removed spots that both my husband and I have tried to get out since we bought the place. We Love EcoClean, and we will never use another carpet cleaner in our home ever again. Thanks Guys…
Dave Kravits
"Wayne and his guys were incredible! I have used a lot of carpet cleaning services in 30 years of living in Long Beach, Never have my carpets looked this good. The spots nobody else could supposedly remove came out and they have not returned yet (2 weeks later). It took longer than expected, but the results are well worth the time, and the carpet was dry by the time they were finished. Simply Incredible!
Mike Reid, LBC
---
Our 100% Satisfaction Guarantee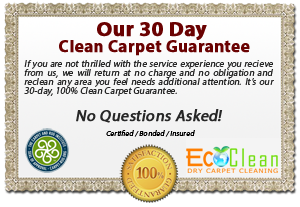 Every EcoClean Long Beach job we do comes with a 30 guarantee you can absolutely count on.  If you need us back for any reason, we'll be happy to come back and do anything we can to make you a super happy customer.
Call (562) 852-2405 For Questions Or To Schedule